Sacred Heart Catholic Church & School
Mass Schedule
Saturday 4:00pm
Sunday 9:00am, 11:00am
Ministries
To learn more about getting involved in our ministries
click the link below
Sacred Heart School
The school is fully accredited and is open to students of all faiths from age three to eighth grade.
Holy Week Schedule
Palm Sunday: 9a.m & 11 a.m.
Monday, April 3: 8:00 a.m Mass.
Tuesday, April 4: 8:00 a.m. Mass
Wednesday, April 5: 8: No Mass.; Lenten Penance Service 6:00 p.m.
Holy Thursday, April 6: Prayer Service 8:00 a.m., Institution of Eucharist & Washing of Feet 6:00 p.m.
Good Friday, April 7: Prayer Service 8:00 a.m., Stations of the Cross 3:00 p.m., The Passion of the Lord 6:00 p.m.
Holy Saturday, April 8: Prayer Service 8:00 a.m.; Easter Vigil Mass 8:00 p.m.
Easter Sunday, April 9: 9 a.m. & 11 a.m.
OUR MISSION
The mission of Sacred Heart School is to instill Catholic Christian values within a safe and positive environment. To foster a well-rounded, self-disciplined, responsible individual who is prepared with academic, technological and social skills to succeed in today's ever-changing world. To make people aware of the worth and dignity of God's creation.
OUR VISION
We, the parish family of Sacred Heart, seek to build community by celebrating God's presence in Word and Sacrament. As Catholics we are mindful of our missionary heritage in reaching out to people of diverse social, economic and ethnic backgrounds. As Christians we are guided by the Holy Spirit to be an instrument of our Father's mercy and a light of the Son's love in all we do.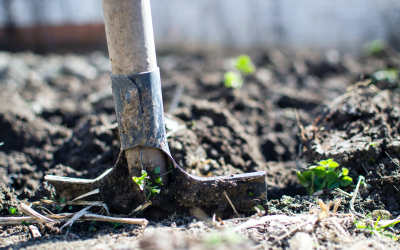 The Mission of Building, Grounds and Maintenance Committee is to assist in the development and maintenance of the parish facilities and grounds.
read more
"The boys always go home happy and in a good mood. They always can't wait to show me their projects/crafts that they make for the day. I am really pleased on how their communication skills are developing well and efficiently!"
Pestillos Family - Preschool
"Sacred Heart School provides better leadership"
Stevenson Family - Grade School
"Sacred Heart Preschool provides our son a safe, loving environment with skilled educational staff who genuinely care about him. We know he will receive a personalized experience throughout the coming years filled with knowledge and faith based guidance that we can support at home."
"We like Sacred Heart School because our kids receive a high quality education in a safe and nurturing environment. Sacred Heart not only teaches the required academic subjects but also teaches responsibility, respect and manners."
Pry Family - Preschool & Grade School
"We have been very pleased with the preschool program at Sacred Heart. It is a loving, Christian environment that provides quality education. There is a balance between learning and play which is key for preschool children. Our kids love Sacred Heart and so do we."
Clausen Family - Preschool
"My husband and I have a 4th grader, 2nd grader and "new to school" preschooler this fall. Sacred Heart School is very special to our family. The classes are small, allowing our teachers the opportunity to give personal attention to each child to help them succeed. Faith based teaching builds a strong bond connecting the church, our beliefs and our young ones. The children are able to learn about Christ and His works, along with the current education standards. I am an alumni of Sacred Heart School and am proud that my children will be able to say the same!"
"Our family chooses Sacred Heart because the entire staff works to create a learning environment that helps instill Christian morals, manners, kindness, respect for others, and last but not least my children learn about God's love for us all. The curriculum is rigorous and teaches children to love school. At Sacred Heart the small learning environment helps foster positive relationships between students and teachers along with our school families."
"Both of our daughters attended Sacred Heart, entering at preschool. Their school family provided them a strong sense of community, while learning about character, values, and serving others. Wearing uniforms promoted unity and focus on learning. Their education was top notch. They came away with very strong language arts and math skills."